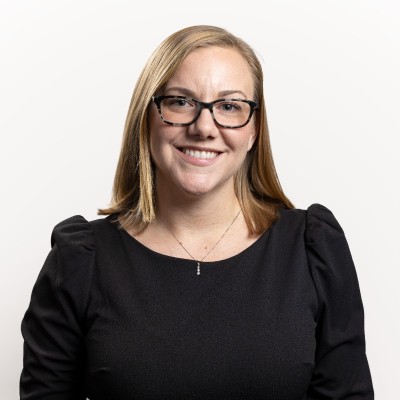 TACK CREW
Amber Picotte
Go-to-Market Superpower:
Qualified Leads, baby (show me the revenue!!)
Work History
Amber's first job out of college was as a sales admin for a startup tech company called Ardence (they created some of the earliest virtual machine/virtual desktop technology which was soon acquired by Citrix). When a position opened up in the marketing department, she jumped at the opportunity to be part of a four person team doing a bit of everything. From there, a deep love of digital marketing (and its measurability) sprouted. When a colleague referred her for a role at Unica -- think marketing automation before it was even a thing -- she gladly took the leap. This kicked off a decade long run in MarTech including an incredible journey at Eloqua helping to build the marketing automation category, squaring up against the not-yet giants, Marketo and HubSpot. From there, Amber enjoyed diversifying her industry knowledge in Cybersecurity and Compliance with B2B SaaS as the common thread in her 15+ year career.
Expertise
Demand Generation, Marketing Technology, Product Marketing, Sales Enablement, Brand & Communications.
Customer Stories
At Unica, one of the options for automated workflows included "send to fax" -- remember when marketers used to spam office fax machines!? On a more serious front, Amber saw first-hand the transition from offline to online, on-premise to SaaS, and the rise of digital marketing, SEO, and website optimization practices. It was an immersive learning experience and her first taste of what it was like marketing to marketers.
At Eloqua, Amber spearheaded an automated email nurture strategy building out over 40 distinct nurturing tracks based on persona, sales stage, industry, and more. She proved that nurturing increased ACV and shortened sales-cycles (no matter the company size!), winning over even the most skeptical AEs. Eloqua went on to IPO and then be acquired by Oracle.
At WordStream, marketing was responsible for 100% of pipeline creation - zero outbound! Over the course of her time there, she and her team scaled qualified lead generation to over 10,000 leads per month. WordStrem went on to be acquired by Gannett Media.
At Uptycs, Amber created a community event called Osquery@Scale which brought together hundreds of the brightest security & DevOps engineers annually to share how they were using open source tech to solve serious security challenges across businesses large and small. Amber was with Uptycs from stealth to Series C...and they're still growing!
At Thoropass, Amber led a rebrand and rename effort to help transform Laika to Thoropass with a differentiated visual identity and authentic voice that was lacking in the crowded and competitive compliance-as-a-service industry. Amber scaled the Thoropass marketing team from three to thirteen in just 18 months, supporting triple digit YoY growth.
Book a Meeting with Amber