Growing Businesses by Growing Meaningful Relationships & Partnerships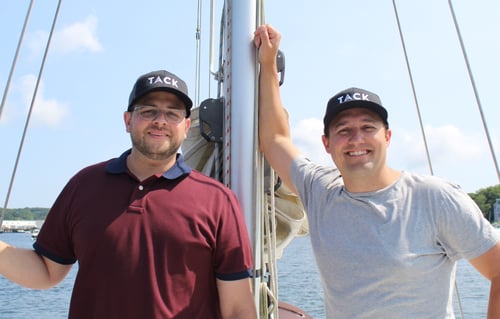 TACK is a media network and go-to-market firm helping businesses create, capture, and convert demand into revenue.
We help B2B organizations transform how they grow using our proprietary People-first GTM model and approach.
Our mission is to make every experience and interaction with a business more human.
Companies like Commsor, Zuddl, Casted, and UserGems partner with TACK to align their revenue teams under a People-first GTM approach.
We have 25 years of understanding the pressure B2B companies face when it comes to go-to-market.
It's why we've developed our proprietary model, the People-First GTM Model, designed specifically to give B2B organizations the knowledge and resources to get growth on the right course.
At TACK, we have experienced firsthand how a People-first GTM is a more flexible approach that will produce more long-term efficient revenue growth.
Gone are the days of brand spam. Now it's about meaningful interactions that people will remember. Less is more when it comes to content. It's about originality, authenticity, and being genuine with messaging, customer experience design, and how you treat people.
Lead and account quality is what's going to help a business grow. Focusing on the fit and intent of both the potential person and company purchasing something is how you grow better. Which gives people more time to build relationships with the right people.
Create demand first and capture it second. Use new channels like people and partnerships and rethink how to activate legacy channels to grow a captivated audience.
That's only accomplished with a relentless focus on relationship building. You can't partner if there isn't trust, and trust is created as people form a relationship. We believe in first adding value to every interaction and conversation. Not taking value.
And instead of going at this alone, it's time to partner with other businesses and people to start and grow relationships and revenue.
Join ClubPF, check out the TACK Network, or partner with TACK GTM to move from a company-first to a people-first approach. We hope you come with us on this journey.





People-first
We believe in putting people at the heart of your go-to-market.
Authentic Experiences
Authenticity is at the core of how we design any experience.
Agile Execution
Agility and adaptability are what makes for a winning formula.