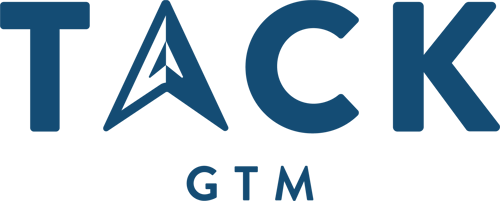 Find The Right GTM Course
TACK GTM is Uber for GTM Leaders. An on demand go-to-market services firm specializing in People-first GTM strategies and services that grow pipeline and revenue. We partner with CEOs, Founders, and Marketing Leaders to design and deploy People-first GTM strategies.
On Demand GTM Strategy and Services for Startups and Scaleups
Positioning and Messaging
We'll help your business find its story and hone its point of view.
We have experience building and growing three category-leading companies; HubSpot, Drift, and Airmeet.

We offer the following services and strategies:
Strategic Narrative Creation
Category Design and Execution
Value-based Messaging
Buying Teams and Persona Development
Product Positioning
Maturity Model Design and Deployment
Starts at $7,500/month
Demand Creation
We'll enable your brand to stand out and resonate in your category.
The most important thing before trying to capture and convert demand is to build trust with the right audience.
We provide everything from comprehensive content strategy development to designing a creator and influencer program that will get more of the right eyes on your brand.
Content Strategy
Event & Webinar Planning
Community Building
Owned Media Design
Influencer & Creator Partnerships
Starts at $5,000/month
Demand Capture
We'll help you find how to turn the right buyers into customers.
Turn interest into pipeline and revenue using proven demand capture strategies.
Everything from partnering deep with Sales, to designing an event strategy that converts attendees into opportunities.

If creating an owned community and media strategy is important, TACK has a decade of experience helping companies create an owned member community that increases revenue and customer lifetime value.
ABM & Field Marketing
Double Funnel GTM
Pipeline Creation & Acceleration
Website Experience Design
Membership Experiences
Owned Community Creation
Starts at $7,500/month
Marketing Leadership
We have more than 15 years of experience leading marketing teams.
Let TACK help steer your marketing team in the right direction.

We provide comprehensive leadership options for all core marketing functions, including:
GTM Investment & Prioritization
Team Structure and Management
Integrated Revenue Campaign Execution
GTM Leadership Alignment and Execution
Budget Rigor, Discipline, and ROI Analysis
Hiring and Growing Teams
Starts at $10,000/month





Find the Right GTM Course