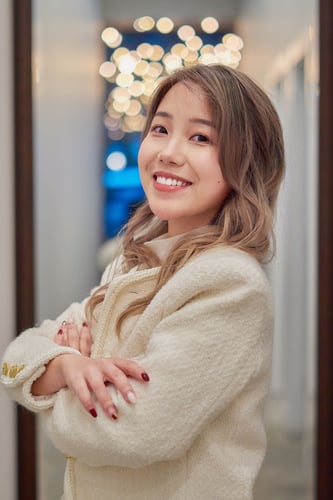 TACK CREW
Dani Hao
Go-to-Market Superpower:
Sparking conversation through community & events and transforming connections into conversions.
Work History
I'm a scrappy (and proud of it), creative and revenue-driven marketer who has proudly worn many hats in the B2B world before taking the plunge this year to start my one-woman agency: Spark Marketing & Creative Inc. Our specialty is igniting the power of community and relationships to drive millions in pipeline for B2B SaaS clients.

I started my career in PR/communications in the fashion and B2C industry, but quickly realized the traditional way of getting brand publicity and traditional media was dying, and the new way people buy is through people and relationships. I catapulted myself into the B2B SaaS world in 2016 with this belief, where I built community and event programs from scratch at multiple fast-growing startups.

Past 'hats worn':

Led Community & Events at Mutiny
Head of Community & Communications at Lumen5
Head of Community & Events at Procurify
2 x Podcast host @ Spend Culture Stories and Supercharge Marketing
Ex chocolate connoisseur (seriously, this was my title at my very first job ever)
Expertise
Community-Driven Marketing : Launching an owned community from 0 > 1, or scaling an existing community, and how to drive tangible business results (not just 'engagement' as a buzzword).
Partner-Driven Marketing: How to identify, leverage and partner with other B2B influencers and brands to drive distribution and pipeline.
Event-Driven Marketing: Launching an executive dinner playbook, conference hijacking (launching an adjacent event at an existing conference), building small scale and large online events, and how to connect the dots if you want to do it all.
Customer Stories
My promise is that if you decide to work with me, I will not just be a fractional consultant but a member of your team. I value getting to know my clients as people first and foremost, and I am comfortable being catapulted into an existing project that needs an extra pair of hands, working sessions or cross-functional brainstorming meetings with your team.
Availability: Currently full capacity for the rest of the year, but taking new clients starting 2024. I work with clients from series A - series E, including brands such as Rippling, Common Room, and Leapfin.