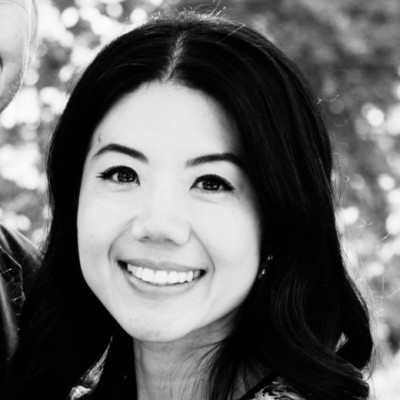 TACK CREW
Hana Na
Go-to-Market Superpower:
How awesome would it be to possess mutant abilities like Rogue from the X-Men, absorbing memories and superpowers?! While I wasn't gifted with that X-gene, I consider my GTM superpower to be tenacity.
Work History
Hana is a performance based digital marketer focused on acquiring new customers and growing brands. She specializes in partnering with companies of all sizes - from startups to enterprises that need to start scaling immediately. Her current portfolio encompasses ad spends ranging from $30k to +$900k per month; not that ad spend is an indicator of success.
Her emphasis is on direct response: acquiring new customers, generating leads, driving content downloads, and event registrations through various digital marketing channels, including search engine marketing (SEM) on Google and Bing, paid social media (LinkedIn, Facebook, and Instagram), video advertising (YouTube), display ads, mobile platforms, and much more. Think Quora and Capterra – she's got it covered!
She started at the agency, IPG Media Brands +15 years ago, working on Search for Microsoft's suite of B2B products. Continuing the theme of B2B, Hana most recently worked at Salesforce contributing to their flagship product, Sales Cloud. Prior to SFDC, she was at Yahoo's small business unit multi-marketing +$30 million in ad spend for initiatives spanning search engine marketing, display, email, and affiliate programs within Yahoo's Small Business unit.
Expertise
Digital Marketing and Performance Marketing
About Hana
I don't get discouraged easily. Often, GTM plans encounter obstacles— from shifting market conditions, competition, or unforeseen setbacks. My determination and grit fuel my constant search for improvement. I'm continually analyzing data, gathering feedback, and iterating strategies and campaigns to enhance their effectiveness over time. I'm committed to achieving results. That's the beauty of digital, performance marketing. It leaves a digital footprint. I can harness that data to track back my results and showcase the meaningful contribution I have made.

My familiarity with tenacity, grit, and determination runs deep. It's been nearly two years since battling a life-threatening experience with sepsis which led to two operations. Less than a year has passed since my full recovery. I spent nearly three weeks in the ICU and bedridden for two months. Basic things we usually take for granted required relearning. I wasn't able to sit up, walk, cough, laugh, or eat. Muscles deteriorated rapidly—not forgetting the toll it took on my mental well-being. I struggled with many dark days grieving from loss - recalling the once-strong, active person I used to be, grappling with the loss of motherhood, and days feeling so unbearably long. Nevertheless, I persevered and made a speedier recovery than even doctors and specialists anticipated. Today, I am able to engage in activities I once thought were beyond my reach: golfing, training, boxing, and practicing Bikram Yoga.

In short, being a tenacious marketer on the TACK team is like an energetic, positive, and resolute member of the crew—helping steer a new product or service into the market. I'm not afraid of rough waters or detours - that makes it all the more fun :) I adapt, learn, and press forward to ensure my efforts contribute to the team and client's success.