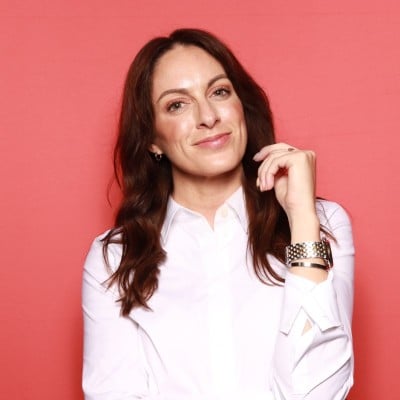 TACK CREW
Stephanie Pennell
Go-to-Market Supepower: Building powerful relationships and exerting influence with ease.
Work History
My career has been defined by a deep-rooted passion for event marketing, strategic program management, and fostering cross-functional collaboration. I bring to the table a wealth of experience that spans pivotal roles in global B2B & B2C event marketing, strategic coordination, collaborative leadership and impactful campaign execution.
During my tenure at ZoomInfo, I have stood at the helm of groundbreaking event marketing initiatives, consistently driving innovation and establishing valuable connections with VIP customers, prospects, and internal C-level executives. My proficiency extends beyond event logistics; I've championed the creation and management of internal revenue events, successfully optimizing operational processes while employing advanced analytics to elevate decision-making.
At Nexthink I provided direct support to the Chief Revenue Officer & VP of Sales, a role that demanded meticulous event management, strategic communication, and agile team coordination. I've been at the forefront of pioneering campaigns spanning MSP, Channel, Revenue Marketing, and Value Realization, thereby shaping and executing strategies that directly contributed to revenue growth. Additionally, my leadership as a Field Marketing & Event Manager at Nexthink led to our team successfully increasing our annual customer event attendance by an impressive 80% YoY while expertly coordinating multiple large global events each quarter.
Moreover, my earlier experience in the agency world with Pierce Promotions & Event Management, an Omnicom Group, speaks to my skills in managing multimillion-dollar budgets and facilitating client engagement for some of our biggest clients such as Kleenex, Simple Mobile and 3M.
Expertise
I'm the strategist behind events that leave your audience craving more. From shaping visionary strategies and captivating target audiences to orchestrating seamless partnerships and ensuring brand consistency, I transform events into high-powered experiences. Whether it's captivating influencer speakers, trendsetting innovations, or skyrocketing ROI, I infuse every detail with dynamic energy.
My expertise spans a diverse spectrum of event types: tradeshows, user groups, roadshows, experiential activation, Customer Advisory Boards and even SKOs and President Club Trips. Beyond orchestrating events, I curate immersive experiences that nurture influence and leave a lasting impact.
Book a Meeting with Stephanie